Oh Mary
Submitted by

akposjokes

on Mon, 09/08/2014 - 16:53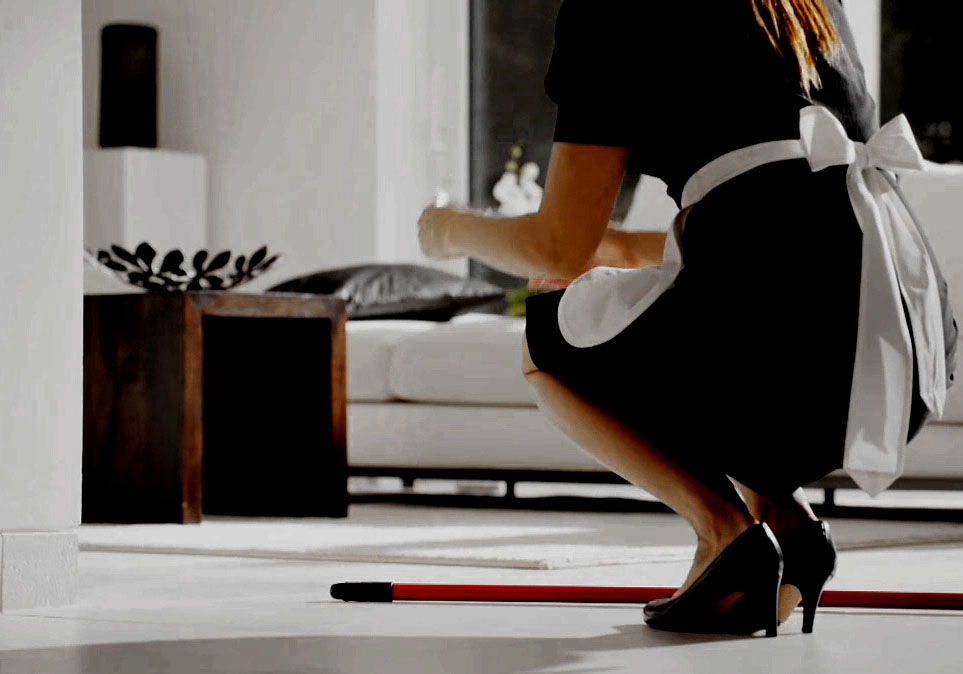 WARNING: ADULT CONTENT
Bolaji woke up from his 9-hour long sleep and he seemed disappointed that it was just a dream. His crush, Linda just finished undressing and they were about to get down when his mum called out to him and ruined his perfect moment.
"Bolaji, I'm off to work. See to it that Mary cleans the house and prepares lunch for your younger ones."
"Okay mum" he closed his eyes hoping to get his dream back but it was too late. All he could get were scrambled flashes of his own imagination. It wasn't good enough. Argh! He kicked his legs around the bed in disgust and then calmed himself. He got out of bed and decided to text Linda via BBM.
"Hello Angel…how was your night? I had a dream about you today. Can't wait for this strike to be over. Miss you."
Every day was almost the same. He would wake up, watch TV, play around with his phone, masturbate to imaginations of himself and Linda or some female artiste, have his bath and watch a movie while waiting for Taiwo and Kenny to get back from school.
Today the hunger was more than ever, he wanted something more than just his imagination so he put on his computer and searched for porn online to satisfy his curiosity. He noticed Mary walking in and he quickly minimized the window but she already saw enough, the sound of moaning from sexual excitement was still playing after he minimized. He finally managed to mute the sound after a couple of minutes then sat up on his bed. His boxers short couldn't conceal the blood rush down there. He could see a smile creeping unto Mary's face but she quickly put on a straight face.
"What do you want?" he asked.
"What do you want to eat?" she responded quickly.
"I'm not hungry!" he said and sent her away.
As she walked away he noticed how quickly she had grown. Mary was no longer the little girl he used to know when he was in secondary school. This Mary had curves in all the right places and she was particularly endowed behind. She had a pretty face with an old scar on her cheek which didn't seem to affect her beauty as much as it did when she was younger. She was perfect except for the fact that she was the MAID!
"Mary" he called just before she was out of sight.
"Yes…" she came back into the room and stood there awaiting instruction.
"Do you know that I like you?" he said smiling at her.
She nodded positively and looked away. He asked her to come closer, she did and he held her hand. He motioned for her to sit on his lap but she refused. "Don't you like me?" he asked.
"I like you but…"
"Then that settles it!"
He pulled her to the bed got on top and kissed her. She tried to fight him off but he was too strong for her. As he continued to tongue-lash her closed lips, she finally gave in and kissed him back. She grabbed him by the head with one hand and caressed his back with the other. She pushed him down to her neck then further down to her belly and pulled off her top.
Oh Mary!
The sight of her breasts excited him greatly and she knew. Skirt hitched up, legs spread wide, she pulled down his shorts and helped him in. He was surprised that she had no underwear on but that didn't matter. He was inside a woman for the first time, it was warm and felt way better than his palm.
Thrusts! Screams! Moans! He climaxed and it was over. It was short. Shorter than he had envisioned it. It lasted for less than five minutes. Sweat dripping, he saw her excitement die out. She jumped out of the bed, put on her top and ran downstairs. He didn't know what was happening until his nose caught the smell, something was burning. It was soup.
That night, news went round that the ASUU strike had been called off. He would have to return to school the next day. He packed his bag and went to bed earlier than usual.
Weekend came and Mary was yet to burn out the excess desire that Bolaji had left untapped. She replayed the moments in her head and shrugged off her disappointment. She needed to get the rest out of her system. She decided to take a shower. The water was running down her head and she was in the heat of the moment. Fingers between her soapy thighs, juicy and tapping, it would be any moment now…
"Mary!"
Argh! Not again. She thought she was alone, she was wrong. Taiwo didn't go to the wedding with his mum and sister. He wanted to go see a movie with a couple of friends. Dressed up and ready to leave, he called out to Mary too many times. He was on his way to her room when she rushed out of the bathroom and bumped into him. Her towel fell off. She was exposed. She stood there soapy, wet and dripping. Oh Mary!
She held on to the sheets as she climaxed, his head buried between her thighs, he wouldn't stop, the second time she screamed and pulled him up. He had passed the test and now she would open heaven's gates. She got on top of him and rode him to a simultaneous climax.
Head raised high, he was probably the first boy in SS 2 to get laid. He felt like a god among men as he walked through the corridors of Crimson's high school. He would set his sight on a much bigger conquest before the holiday coaching was over. The beautiful Sandra Martins daughter of the principal walked past him and he followed. He was having the time of his life, dating the most sort after girl in school and tapping the maid at home. Life couldn't get any better.
"Taiwo, I'm scared. I heard it's very painful the first time."
"Come on. Who told you that? The holidays will soon be over and we already talked about doing it this holiday."
"I know but I'm not sure I want to do this."
Sandra's eyes were sore from the tears. She had lost her virginity. She felt dirty. The foreplay and cunnilingus were exciting but the intercourse wasn't great. It was awful! Taiwo hurried home and tried not to think about the experience. It was his fault. He should have left her alone when she refused but it was too late now. The damage had been done. What would happen to their relationship?
When he got home, the gate was locked on the outside. Strange. Quite strange. Luckily for him, he always carried a spare in his wallet. Mary probably ran a quick errand he thought. He let himself in and helped himself with a glass of cold water. It was refreshing. His sensation was cut short by strange thumping sounds. He traced it up the stairs to his room and as he got closer he began to hear soft moans followed by a series of Yes! Yes! Yes! The door was opened. He entered and couldn't believe his eyes. Mary gasped! Bolaji looked back and saw him.
Was it jealousy? Was it disappointment? Taiwo couldn't really tell. He was confused. One week later and he still couldn't wrap his head around it all. He continued jogging down the road with his Beats by Dre headphones on, to clear his head. The clouds were forming and the impending rain was inevitable. He took a short cut home and Kenny let him in.
"Where have you been? Mummy has been calling you for hours." She said.
"I went for a run. My phone is upstairs in the room."
She didn't seem to care. He went to the backyard to run water over his head. Took off his t-shirt and wiped off the droplets. The house was unusually quiet as he walked in. He got to the living room and found his Mum, Bolaji, Kenny and two of his uncles. Mary was kneeling down in the middle. Mary. Oh Mary! What has she done this time around?
"Very good. You're here." Uncle Wale interjected before he could greet anyone.
Uncle Femi turned to Mary and said, "Now you, tell us, who got you pregnant?"
Mary had fallen ill and had been taken to the hospital. The series of tests revealed that she was pregnant among other things.
"That's not the important part now," uncle Wale turned to the two boys, "you both need to get tested for HIV."
The cloud darkens, the rain pours and the series of unanswered questions pops!