Woman in the purple dress
Submitted by

akposjokes

on Tue, 06/24/2014 - 22:03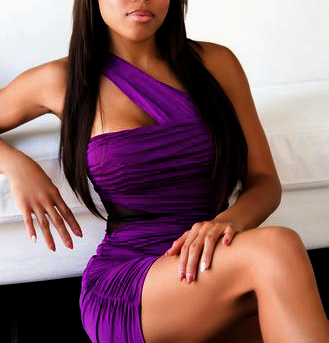 This ecstatic feeling I had within me was beginning to burn through my flesh, I decided to go out and blow off some steam. The city was full of life, I could tell from the way the people acted. I was going to fit quickly in this place. I flagged down a taxi and told the driver to take me to Crossbees, a bar/nightclub. I had done a bit of research before I got into town and Crossbees seemed to be the place to get my groove on. After a fifteen minute drive, the taxi driver pulled over in front of the club, I paid him in excess and told him to keep the balance.
I watched as different people walked in and out of the place. The women were particularly interesting, they glowed under the street lights and majority of them were dressed in very little clothing much to my delight. I was wrong, I wasn't going to fit quickly, I was destined to be here. Three ladies alighted from a taxi and were chatting and laughing. The prettiest one was starring flirtatiously at me and I already had her in five different ways in my head. I was about to make my move when a black Range Rover Evoque pulled over in front of them. Game over! I wasn't about to compete with that. She continued throwing glances my way so I decided to stay and see how this was going to play out. Didn't end as well as I hoped though. They all got into the SUV and drove off. I guess there was a cooler place in town.
After my brief sensual experience and cutting my losses, I walked into Crossbees and took my seat at an inconspicuous area where I could get a clear view of the entire environment. The music was a bit loud and my feet were tapping to the rhythm of the beat. I bought a bottle of wine and sipped it slowly while I waited to get tipsy. It wasn't very long before my feet started to tap out of rhythm. It was starting, just how I wanted. A few minutes later my eyes caught a light skinned slender beauty in a purple dress walking into the club. She headed straight for the bar and sat down on a stool, ordered for two vodka shots and gulped it down immediately. She must be having a bad day I thought. I was about to stand when some lanky dude in a suit took a seat beside her. "Beaten to it twice in one night? This can't be happening." I thought to myself.
I noticed she was feeling pestered by this guy so I walked up to them and said "hey babe, sorry I kept you waiting..." the poor guy seemed really drunk but I hoped he would get the message.
"Thanks for keeping her company" I added as he staggered away.
I knew this line was getting popular especially with the movies spilling all our 'guy' secrets and I didn't want to seem like some loser stealing lame pick up lines.
"I saw it work in a movie once so I decided to give it a try. Hope you don't mind?" I confessed.
"Not at all" she said in a slightly pronounced American accent and smiled. I caught some wrinkles on her forehead has she smiled but her beauty was like that of a young flower. Her smile was enchanting and I wasn't about to bother myself about how old she was. Although my eyes went lurking around her chest probably to convince myself she was young enough.
"Slow down puppy! You have to work for it." She said when she caught me starring at her boobs.
Did this woman just call me a puppy? Doesn't matter, she did mention that I should work for it. Game on!
"How about I buy you another drink? Not that I'm trying to get you drunk or anything."
After a few flight of stairs, we got into her apartment making out from the door. We struggled to find our way into her bedroom, since I'd never been here before, she literally had to drag me all the way. The moonlight coming in through the window was the only source of light in the room. She pulled me into the bed, pulled off my t-shirt and pull down my jeans. I reciprocated by removing her underwear and pulling down her dress just enough to expose the prize I worked for and they were indeed worth the trouble.
"Take me now!" she said.
I looked at her closely as the moonlight bounced off her skin, she was even more beautiful and it turned me on the more.
I woke up and this beautiful woman in the purple dress was lying there beside me sound asleep. For a brief moment, I thought about the idea of a long term commitment but quickly shrugged it off. I had to get to the office, I picked up my jeans and t-shirt which we had conveniently thrown off the bed in the middle of the night and left the room quietly. Once I was in the living room, I quickly got dressed and left the apartment. I flagged down a taxi and began the journey back home. Since her apartment was a walking distance from the club, it took me about the same time it took to get to the club.
I got to my apartment at 7am and rushed into the bathroom. It occurred to me that I didn't even know the name of my date...friend...whatever! I didn't even get her number. I was disappointed in myself because I wanted to see her again. I was going to find a way but I had to get to work as early as possible. I got out of the shower and got dressed. After admiring my reflection in the mirror for a brief moment, I left for work. On my way to work, I kept thinking about my mystery woman in the purple dress and how I was going to find her. I would go back to the club and find her tonight. What would I say? How would I explain my disappearing act? What if I don't find her?
I was deep in thought and wasn't aware of what was going on around me. The driver had to shout me out of it "Oga! we don reach na!" I apologized and quickly paid him. It was fifteen minutes to eight, the office building was busy already, people trooping in and out. They all seemed to be in a hurry.
I walked in and headed straight for the elevator. "Seventh floor" I told the operator. The office was busier than I expected, It seemed like there was going to be a big meeting. A chubby dark man who was about to enter the conference room turned to me and said "Are you Stephen?"
"Yes" I replied.
"Get in here now! The meeting has already begun."
I walked into the conference room and saw a vacant seat a few inches away. "Sit down before Angela turns and sees you" a voice whispered to me. I saw her scribbling some things on the board and quickly tried to sit down but it was too late. She turned around and saw me, I froze.
The search was over. I couldn't believe my eyes. I had found the woman in the purple dress!